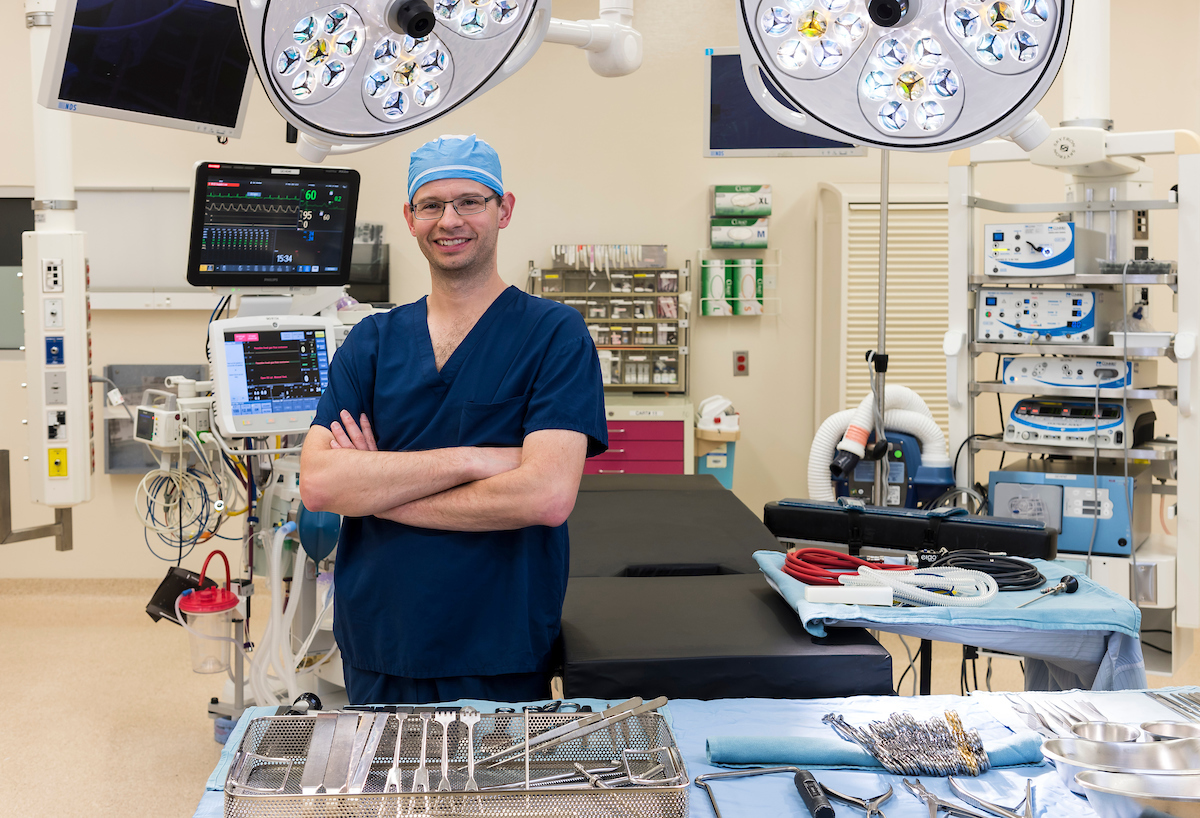 "When you buy a new TV and turn it on, the first thing you say is 'Wow, that's so much clearer'," says Dr. Joel Weaver. "I'm looking forward to saying that in the operating room too."
Dr. Weaver is one of the 50 surgeons at Queensway Carleton Hospital. They perform more than 25,000 operations each year. He has practiced general surgery at Queensway Carleton Hospital for more than a decade.
While the physical space in our operating rooms is big and bright, Dr. Weaver says the equipment needs updating. In fact, a lot of it hasn't changed since the OR doubled in size back in 2007 – which is unfortunately very common in hospitals.
"Most people change their computers and technology at home much more often," he notes. "It's all safe. But it's definitely time."
Dr. Weaver says the updates to the surgical suites will have a similar impact. In fact, the new equipment and fixtures will be used by every surgeon who works at Queensway Carleton Hospital.
"It's the new standard of care," he says. "Let's look at a cancer patient who needs to have surgery followed by chemotherapy.
Before laparoscopic surgery, the patient needed to wait longer after surgery to recover and recoup before chemotherapy could start. With this new technology, we can speed up the treatment process. A post-surgery hospital stay of 7 days is now 3 or 4, meaning the patient can go home sooner, to recover more comfortably surrounded by family."
The renovated ORs will also offer a more efficient design, with technology close at hand. Surgical teams will have the better resolution cameras which Dr. Weaver says will be a great improvement.
"They [patients] seem happy to see someone occupying a profession that was otherwise dominated by men. It gives hope for their daughters and granddaughters."
Dr. Melanie Paquin-Gobeil, General Surgeon, QCH