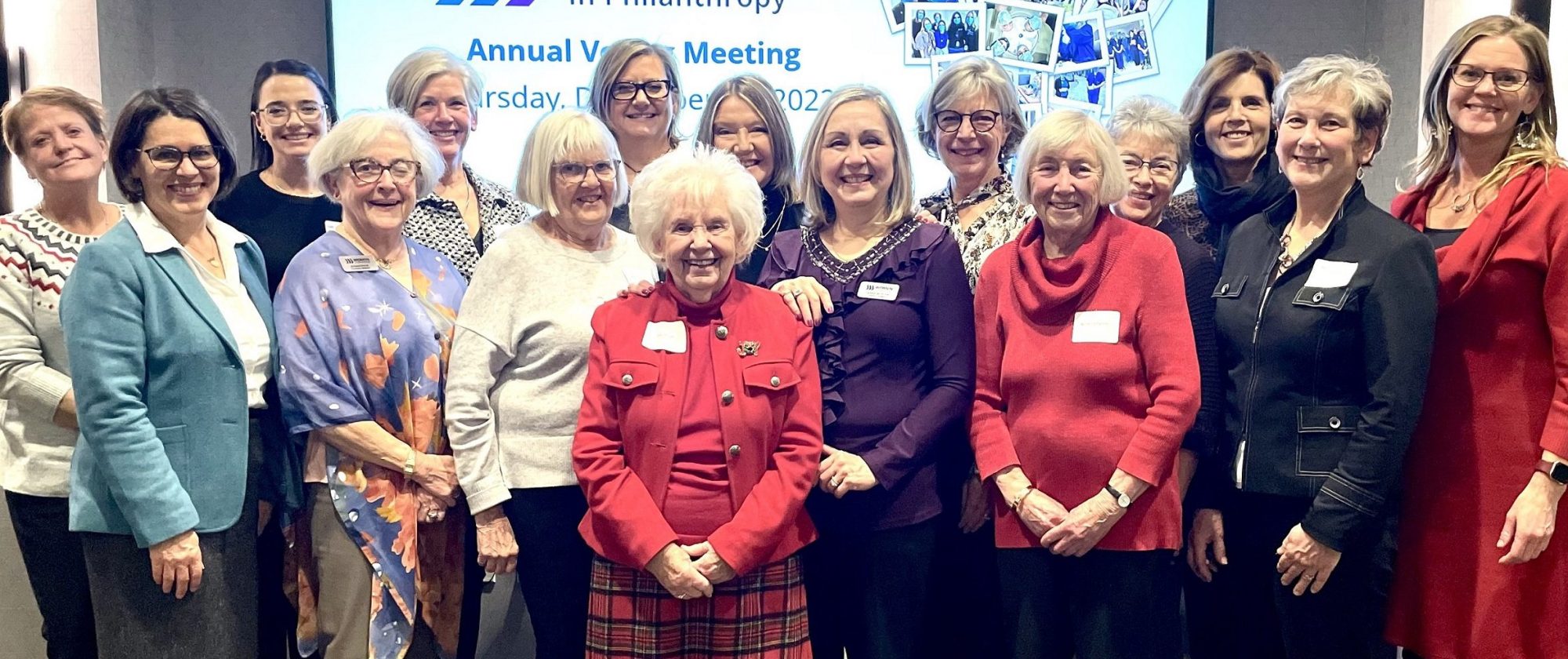 Women In Philanthropy Invests in Online Educational Resource for QCH
Members Vote in Favour of Purchasing the Elsevier E-Learning Tool
Queensway Carleton Hospital (QCH) nurses, physicians, clinicians and allied health professionals will soon have access to a powerful new virtual training tool – thanks to the collective generosity of QCH Foundation's Women In Philanthropy group. 
Members of Women In Philanthropy voted to direct their 2022 fundraising dollars toward the purchase of Elsevier – an online educational resource that supports skill development through e-learning modules, video sessions and evidence-based resources. QCH has purchased the clinical skills and emergency department e-learning modules along with a access to journal articles, textbooks, best practice guidelines, a medication calculator and competency checklists. With this new system QCH staff will have access to self-directed learning for more than 2,000 clinical skills – all available at the click of a button.
"Elsevier is something we feel that will be super valuable to our team of nurses who trained during COVID," explains Jen Plant, QCH Director Professional Practice, Ambulatory Care, TJAC Clinic, Chronic Disease, Skin & Wound Care, MAID and Virtual Care. "In some cases, they didn't have the opportunity to practice skills during their training period as most of it was done online. Through this new tool, nurses will be able to build their foundational knowledge, work with an educator to practice the skill and then be able to validate competency for caring for patients related to what they have learned."
In the QCH Emergency Department, one of the busiest in Eastern Ontario, e-learning is an important part of the new orientation process for staff. Historically, there has been a blend of nurses with years of experience who work alongside junior nurses for on-the-job mentorship. With the workforce demographic shifting over the last three years, the balance between junior nurses and experienced nurses has changed and the opportunity for mentorship is limited.
"This new system allows us to be innovative in our approach to skill development. Along with a better understanding of the learning style of each team member we will be able to develop customized plans to meet their individual needs," explains Jen. "It also gives us the opportunity to get everyone on the same level in terms of knowledge and then develop different pathways for learning based on their job experience."
As an example, explains Jen, there are videos that are aimed to be used at the point of care – so a nurse or an allied health team member could open a video as a quick refresh on a skill such as changing a dressing for a specific type of wound. They would watch a video and then read through the protocols before moving forward with the patient.
This new resource is just one of the important investments made to help enhance the patient experience at QCH and provide support to the QCH healthcare teams who work tirelessly to care for our community – and powered by the incredible donors to QCH Foundation.
Join this impressive group of philanthropists
We are pleased to welcome new members to our Women In Philanthropy group. To join, you are asked to confirm a high-impact annual donation of $1,200 ($100/month), or $600 ($50/month) for women under 40 years of age. A charitable tax receipt will be provided for the full amount of your donation.
Membership Benefits
Members receive invitations to behind-the-scenes hospital tours and special events with hospital leaders and have the opportunity to vote on projects to support with their collective giving.
In 2021, the group raised $54,520 and hosted a virtual meeting to vote on how the funds would be allocated. After hearing about the importance of the Electronic Vital Signs Monitors to patient care, the members voted to purchase seven of the devices for the QCH Emergency Department.
This essential piece of equipment monitors and records a patient's blood pressure, pulse, temperature and oxygen saturation levels and then the information is uploaded directly to the patient's electronic medical chart so the healthcare team can access and review the results in real-time.