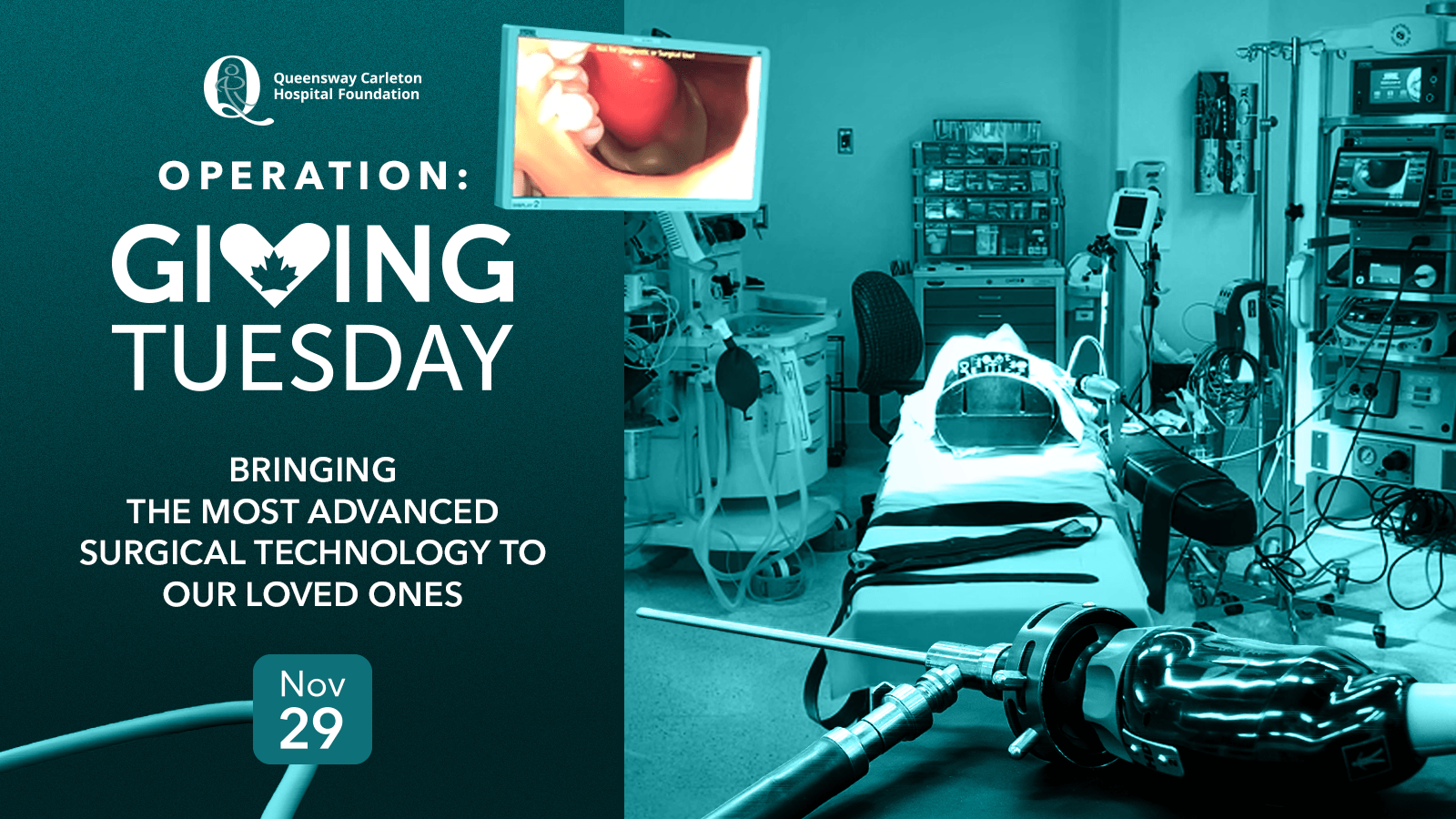 When our families and friends turn to QCH for care, they have access to the best treatment options available, and that's thanks to the incredible generosity of our community.
On November 29th, QCH Foundation will be taking part in GivingTuesday – a special day designed to kick-start the giving season and inspire a global day of action. This will be our seventh year participating in GivingTuesday and since that first campaign we have collectively raised more than $260,000 for urgent needs at QCH.
Together with our GivingTuesday donors, we have purchased vital equipment including bladder scanners, IV pumps and vital signs monitors – and this year we have our sights set on a big project with tremendous impact.
Funds raised through our GivingTuesday 2022 Campaign will be directed towards upgrading one of the surgical suites at QCH. The Operating Rooms are being fitted with industry-leading smart technology – the first of its kind in our region. These advancements will help reduce wait times and improve the patient experience.
YOU can help us put this life-saving technology into the hands of the expert medical team at QCH this GivingTuesday. AND thanks to the generosity of our QCH physicians, all donations made to our #GivingTuesday Campaign will be MATCHED meaning your gift will have double the impact!
We hope you will consider supporting our GivingTuesday campaign with a special gift to QCH Foundation. With your support, we are providing world-class care, close to home.
Make your gift ahead of GivingTuesday and DONATE NOW!