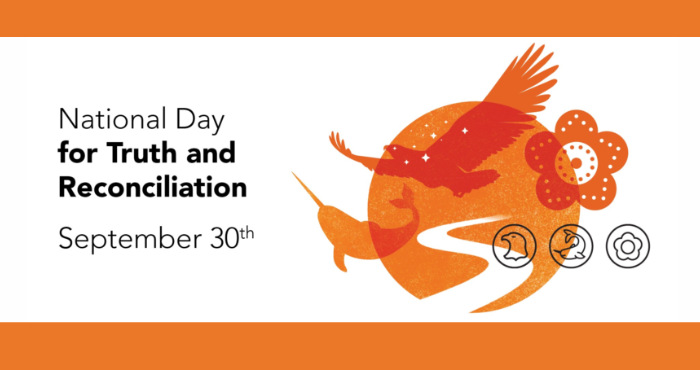 This week, we recognize the National Day for Truth and Reconciliation, established to honour Survivors, their families, and communities, as one of the steps in a long journey towards understanding meaningful reconciliation.
We hope you will consider wearing an orange shirt on Friday, September 30, to commemorate the children who were forced to attend Residential Schools and survived, those who did not return home, and the families and communities still affected by the lasting trauma of these events.
Events and activities in our community:
To start you off, please consider reading the Commemoration Guide.