Stacey Hull and her husband Aaron Quinn already had a lot on their plate when they learned they were going to become parents much sooner than they'd expected.
They were preparing to move to their new home, just days before Christmas, when Stacey was told she needed to be induced immediately at Queensway Carleton Hospital (QCH). She had developed preeclampsia, a serious blood pressure condition and one of the most common complications to occur during pregnancy.
"I definitely felt kind of scared and a little unprepared; I didn't know what to expect," says Stacey of her risky situation. "But, I was in such good hands. The nurses and obstetricians were amazing. They did a really great job of explaining what was happening."
Stacey was admitted into QCH on December 14, 2021, one day before she and Aaron were supposed to move out of their Kanata residence and into their brand-new home in Carleton Place. Their baby's original due date had been in January.
"We expected, as everyone does, a normal delivery — to be out in a day or two and everything would be fine – but that wasn't the case."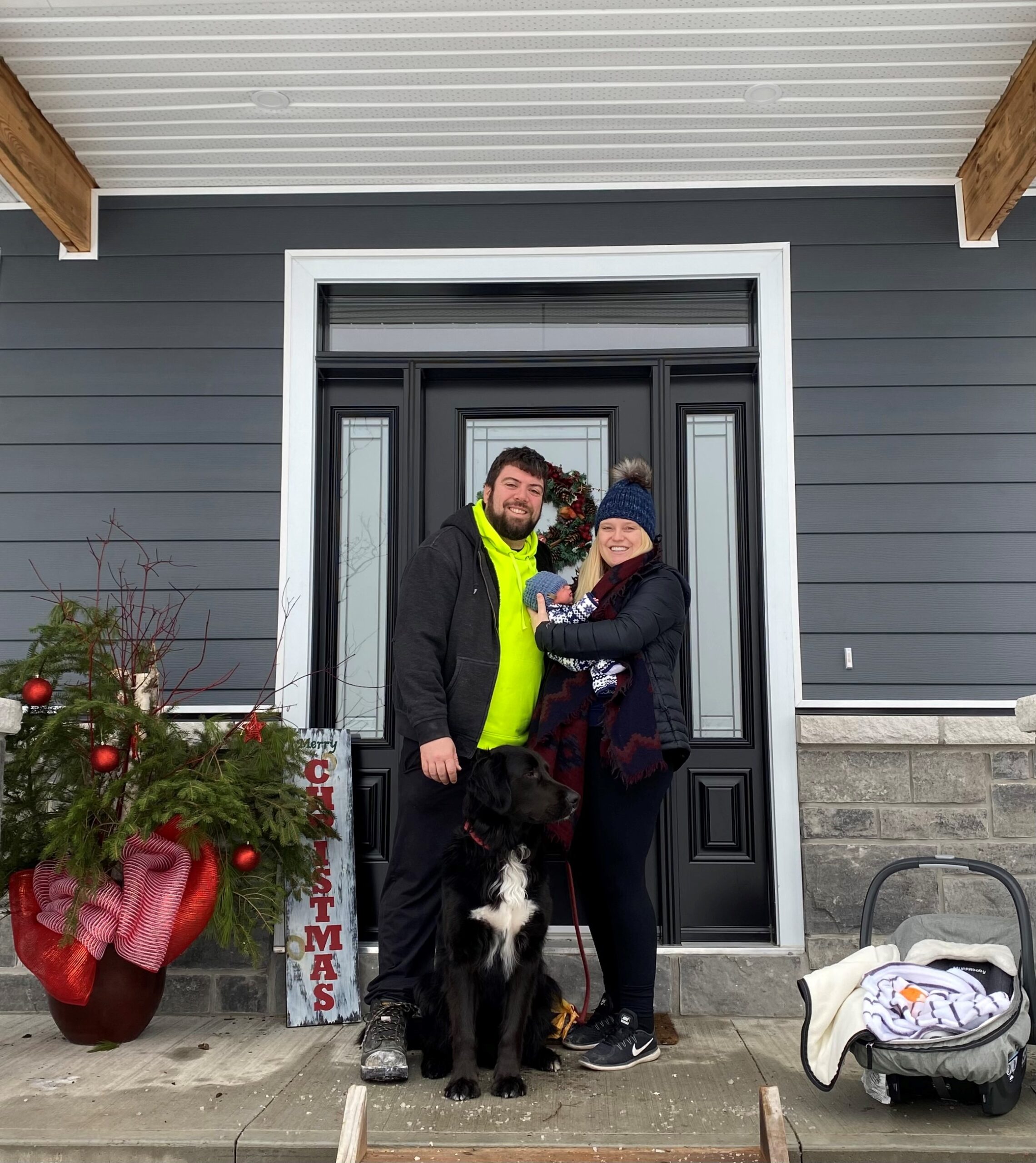 While the delivery did go smoothly, resulting in the safe arrival of their small but healthy baby boy Jack on December 17, of great concern to Dr. Nadine Doris was Stacey's blood pressure; it had climbed even higher after the delivery. The new mom required further medical attention right away.
Stacey was rushed up to the Intensive Care Unit (ICU), where she was intravenously administered a combination of medications to address her blood pressure. She was also hooked up to a heart monitor. Nurses kept an eye on her blood pressure through a special device called a blood pressure cuff, that automatically took her readings at specified times.
"Just being on that cuff and having my pressure taken every single hour was really reassuring," says Stacey. "I could see it going down, I could see that I was slowly getting better. I think it made a really big difference."
Before long, her husband and newborn were able to visit Stacey, giving her the opportunity to bond with her new baby. "That was very good for my mental health, for sure," she says.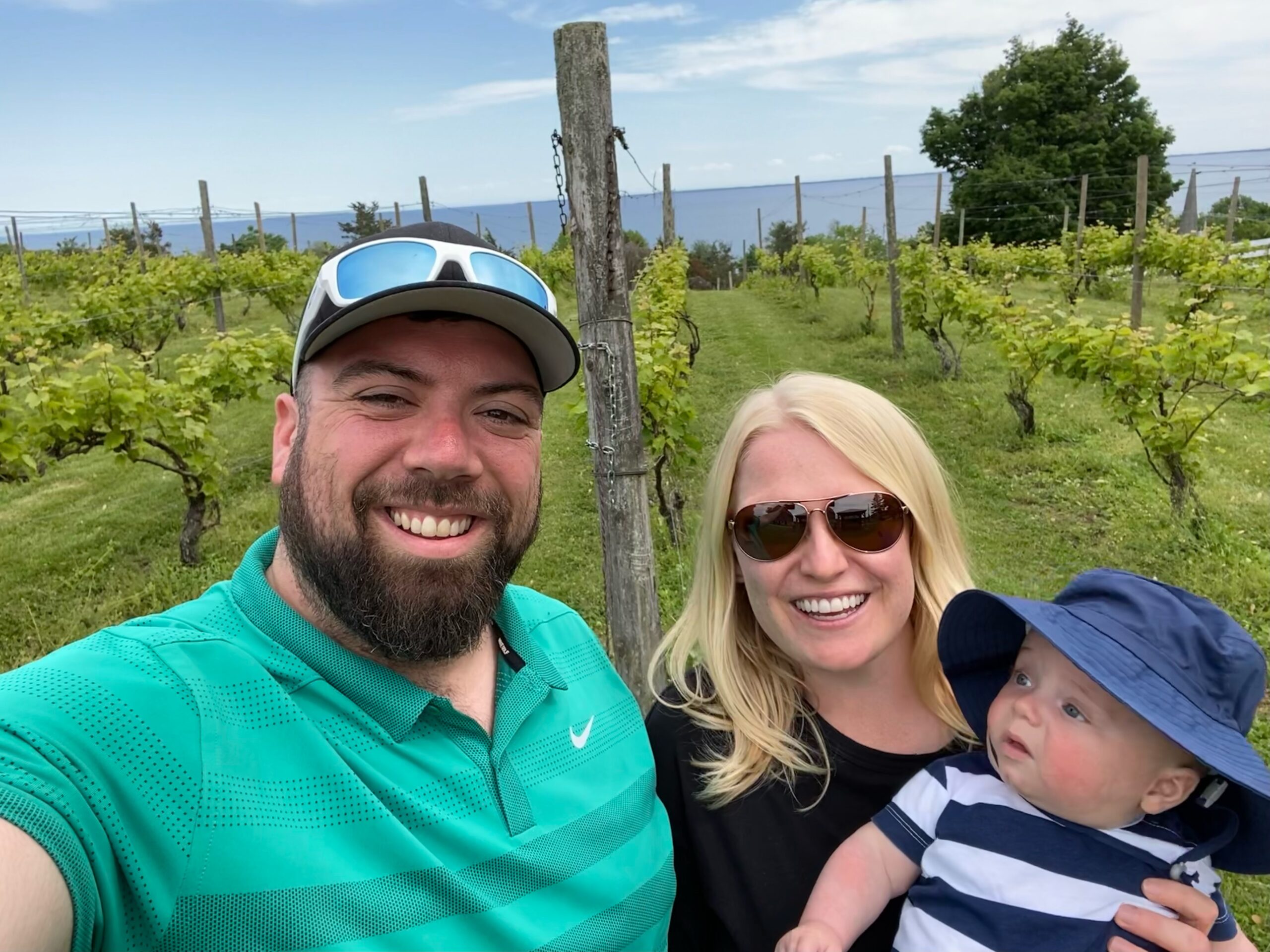 One of the core priorities for the QCH Foundation is to provide funding to the hospital to replace and upgrade equipment with the latest and best medical tools and technology essential for providing the highest standard of healthcare to the community.
What many people don't know is that hospital equipment is not covered by government funding and must be purchased through philanthropic donations. This year, due to the ongoing COVID-19 pandemic, the need is even greater, as some purchases planned for the future had to be expedited in order to care for an increased number of patients and their urgent needs.
Donors' investment in advanced medical technology helps QCH increase efficiency and help support expanded programs and services, reduce wait times, improve patient comfort and safety, attract the best and brightest medical talent and — in the case of Stacey — shorten hospital stays and improve patient outcomes.
Stacey says she never knew how important the technology was until she desperately needed it. "I'm so grateful for the amazing nurses and obstetricians, and to also have access to that life-changing equipment."
The young mom was able to leave QCH on December 23 and return with Aaron and Jack to their new house. Friends and family had taken care of the move while the young family was in hospital. "I can't even describe how happy we were to make it home for Christmas."