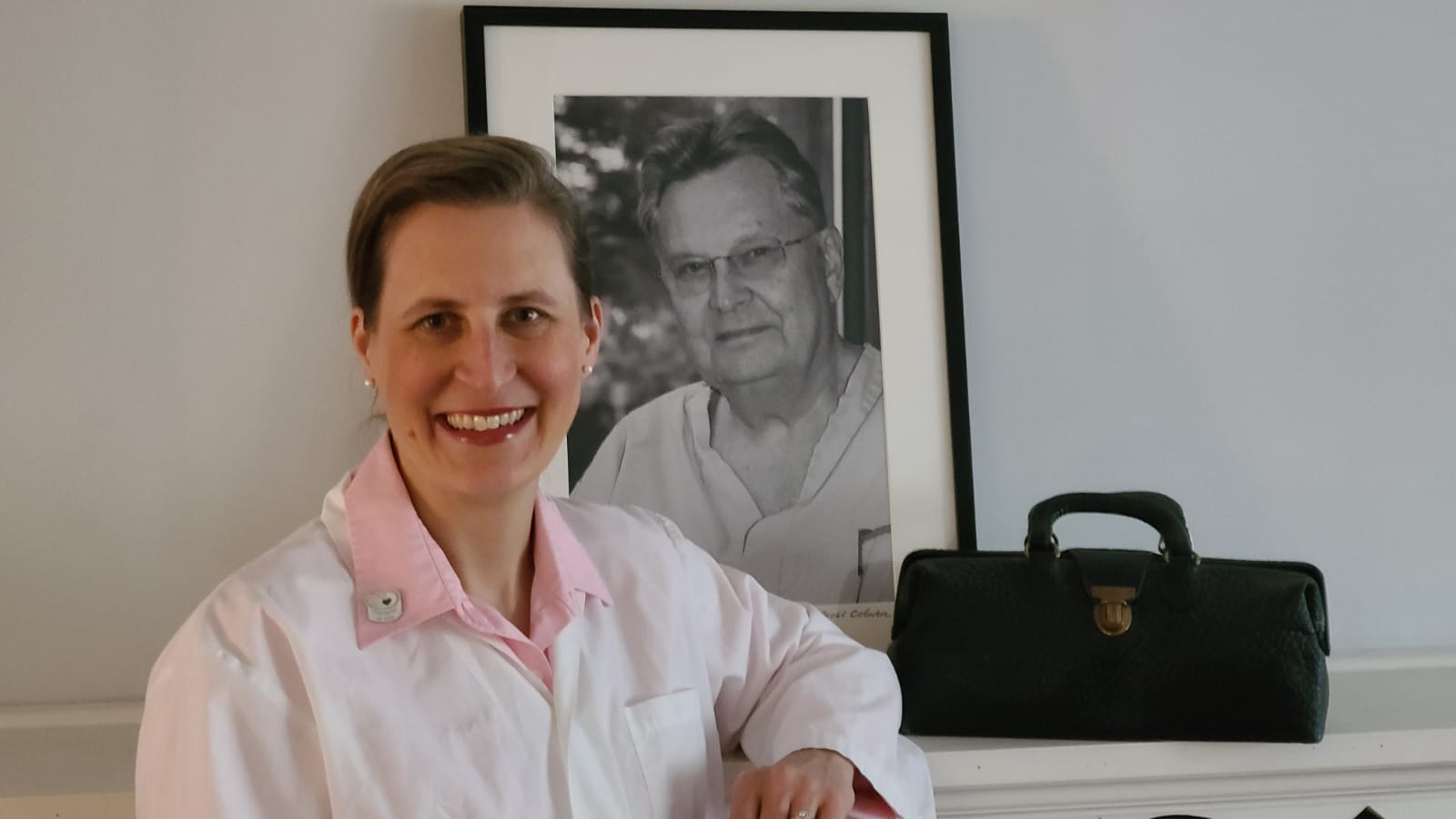 Since joining the Queensway Carleton Hospital (QCH) team as a General Surgeon in 2009, not a day has gone by that Dr. Andrea Gutauskas has not thought of her father and grandfather, both dedicated general surgeons.
Following in their footsteps started early for Dr. Gutauskas when, as a child, she sometimes watched her father, Dr. José Gutauskas, in QCH operating rooms (ORs), where he served as a General Surgeon from 1977 to 2014. Those childhood memories inspired her and set her on a path from which she could not be swayed.
Her father tried to convince her to pick another specialty while in medical school because he knew firsthand the personal sacrifice involved with being a surgeon.
"But I was determined to be a surgeon. It was always surgery for me," she smiles.
Dr. Gutauskas feels it is a privilege to be able to help people. To her, there's nothing more rewarding than helping patients get better.
"Usually people are so unwell when we see them, once they leave the hospital, they are doing so much better. It's so rewarding to watch my patients go home," she says.
For her first five years on QCH's surgical team, Dr. Gutauskas worked alongside her father, as he mentored her to become the best possible surgeon she could be.
Recently, her skill and dedication were recognized with tremendous gratitude from one of her patients, along with a generous donation to QCH Foundation.
After Dr. Gutauskas performed life-saving surgery, the grateful patient and his wife nominated Dr. Gutauskas as a Champion of Care and made a $25,000 donation — the largest Champions gift the Foundation has ever received. 
As humble as ever, Dr. Gutauskas simply states:
"I was just doing my job, helping my patient to the best of my abilities."
This gift was so meaningful to Dr. Gutauskas not only because she feels it honours her father and all he's taught her, but it helps fund the equipment and tools she needs in the OR to continue her life-saving work at QCH, each and every day.