Providing Breast Cancer Patients with More Options for Care
Queensway Carleton Hospital (QCH) will soon have a breast microsurgery program which offers a greater choice in reconstruction for women dealing with a cancer diagnosis.
The new breast microsurgery program, which is expected to begin April 2023, is a more complex process where surgeons use tissue (skin and fat) from locations such as the abdomen and thigh to reconstruct the breast. The surgeon reconnects the blood vessels supplying the tissue by using a high-powered microscope and microsurgical instruments. For some patients, the microsurgical reconstruction means natural tissue results that will last a lifetime.
"With the opening of the new microsurgery program we will be the only hospital in Ottawa offering the entire breast surgery spectrum, from lumpectomy to nipple tattooing, for breast cancer patients," explains Dr. Haemi Lee, Plastic Surgeon and President of the Medical Staff Association at QCH. "It means better care for our patients and more options for breast reconstruction."
In the past, women would have had to go to multiple appointments, transferring to different healthcare sites through numerous referrals before completing their care. With the new microsurgery program at QCH, patients will have the opportunity to stay with the same healthcare team throughout their treatment.
"It has been a long journey to get to this point, but it's all about the patient experience – and being able to provide the right care at the right time."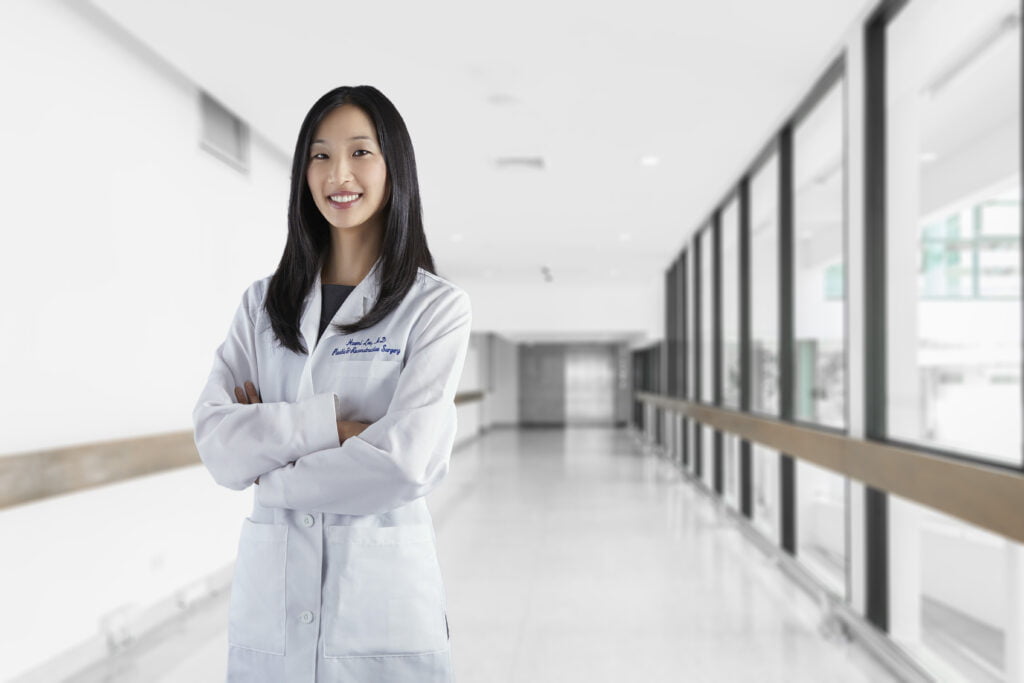 At QCH, physicians are currently treating patients with breast cancer through a collaborative oncoplastic citywide network. Dr. Lee says the new microsurgery program, in addition to the current reconstructive program, will have important psychological benefits for women who are living with cancer
"It makes a real difference in their lives, giving them an opportunity to regain their confidence and return to normal everyday activities post-surgery," explains Dr. Lee. "It helps to give them more control over the situation – and takes away the constant reminder of their breast cancer diagnosis."
Breast microsurgery will take place in the new operating suites at QCH. The upgraded lighting system and high-definition monitors – funded by donors to QCH Foundation – will be an asset to the surgeons during the procedures and assist them in providing the highest level of care for their patients.
On November 29, QCH Foundation will be taking part in GivingTuesday – a special day designed to kick-start the giving season and inspire a global day of action.
Funds raised through our GivingTuesday 2022 Campaign will be directed towards upgrading one of the surgical suites at QCH. 
YOU can help us put this life-saving technology into the hands of the expert medical team at QCH this GivingTuesday. AND thanks to the generosity of our QCH Medical Staff, all donations made to our #GivingTuesday Campaign will be MATCHED up to $25,000 meaning your gift will have double the impact!