Since retiring several years ago, Janet Mason has focused on making the Ottawa community – including Queensway Carleton Hospital — a better place. 
Janet is a founding member of QCH Foundation's Women in Philanthropy program, launched in late 2018. It was her friend, Sue Prior, who recruited her to become part of this impressive group of QCH supporters. 
"After being so involved in my career, I have used this second part, this next part of my life to learn about other things and to try and give back to the community," said Janet, a retired senior executive in defence and technology. "Women in Philanthropy at QCH is one facet of that."
Janet is a tax-savvy donor who donates stock rather than cash to QCH Foundation, recognizing that it's a win-win for both her and the hospital. The donation of stock can have tax advantages for you while also allowing your charity to receive more. Gifts of publicly traded shares, mutual funds or segregated funds to a registered charity give you a tax receipt equal to the fair market value of the securities or funds being donated. Plus, you can avoid paying taxes on capital gains.
"Even in a bad year like this year, if you've held stocks for many years, you probably still have done well. It might make sense, from a tax point of view, and this is a nice way to give. It helps you with your taxes, and it helps the hospital get stuff done."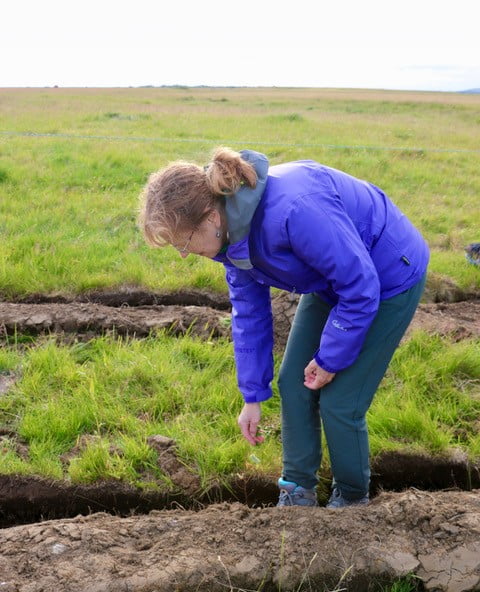 Janet prioritizes her philanthropy in a few different areas, of which health care is one. She's chosen to focus on QCH because she's developed a soft spot for the place. "There's something about QCH. There's just this really nice vibe to the people and the institution, and I really enjoy being part of the Women in Philanthropy group because I learn a lot about the hospital and the health care system." 
Janet's association with Women in Philanthropy has opened her eyes to the impact QCH and its staff make in the community. "You feel like your money is making a real difference because you understand how it's being used," she said of the guided tours given to the group. "You learn so much that you wish you had more money to give." 
The women also help to decide which areas of the hospital their contributions will help. "I like having the ability to feel like I'm directing my funds toward something that matters to me." 
Members over the age of 40 make a high-impact donation of $1,200 ($100 per month). The financial commitment is $600 ($50 a month) for women under 40. A charitable tax receipt is provided for the full amount of donations.
Janet, who has an electrical engineering degree, also enjoys the social networking aspect of Women in Philanthropy. Some of the members are quite accomplished, like herself, while others are younger and still rising in their careers. "It's been such a pleasure meeting all these women," said Janet, who was recognized with the Order of Ottawa in 2022 for her volunteer leadership in nature conservation.
In order to take advantage of the tax benefits, donations must be received before December 31 of the current year. For more information, please visit  qchfoundation.ca/stocks.
If you would like to be part of the Women in Philanthropy group, please click here.