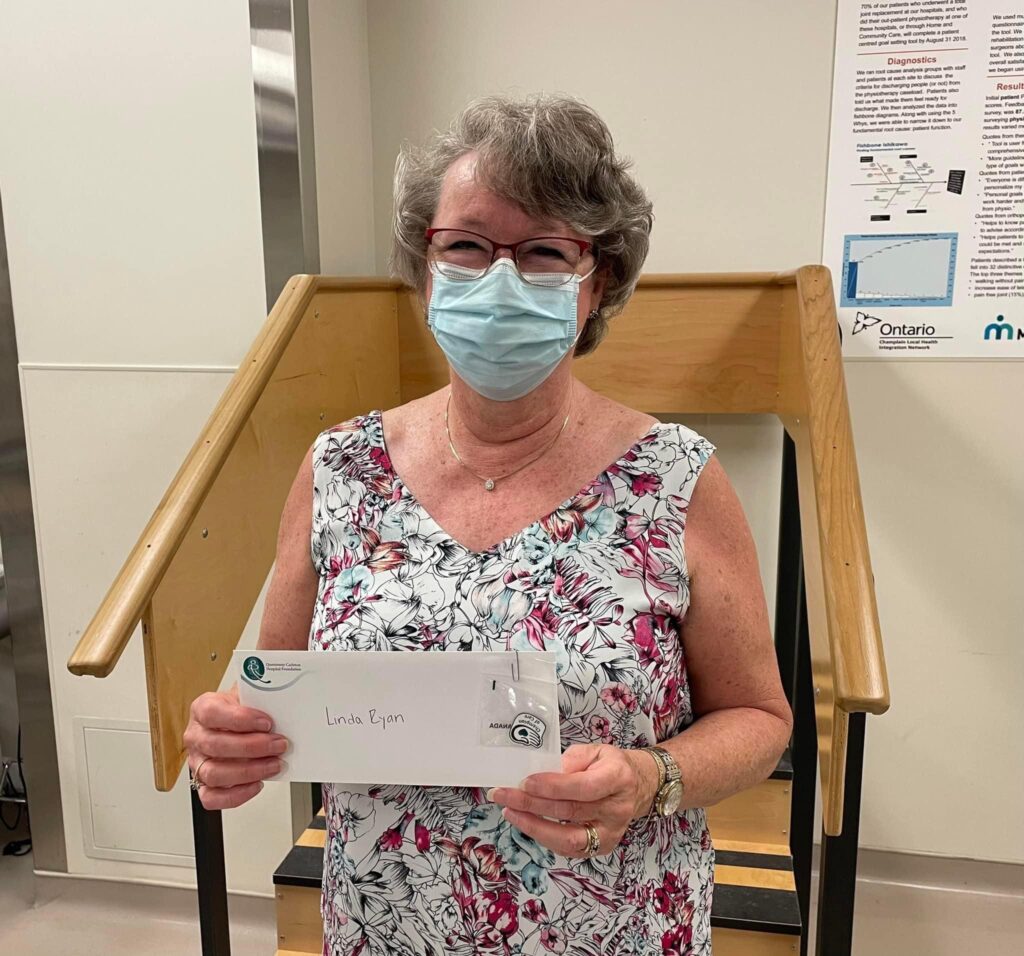 Champion of Care: Linda Ryan, Senior Physiotherapist, QCH
Congratulations to Linda Ryan, Senior Physiotherapist, for her recent Champion of Care honour.
One of Linda's past patients heard through the grapevine that Linda was set to retire shortly and wanted to recognize the exceptional care that Linda provided years ago while treating an injury. The patient made a generous donation in Linda's honour to QCH Foundation as a way to show their appreciation.
This Champion of Care honour is very timely as this week, Linda is retiring after an incredible 39 years of service at Queensway Carleton Hospital.
Thank you Linda for all that you've done for QCH and Physiotherapy – this well-deserved Champion of Care honour shows just how much you are appreciated.