Queensway Carleton Hospital and Foundation are truly grateful to our community of steadfast donors and volunteers who champion local healthcare each and every day.  
Today, as we mark National Philathropy Day, we want to say a very special and heartfelt THANK YOU to all of our supporters for the tremendous impact you have created through your generosity, kindness, leadership and dedication.  
On behalf of those who benefit from your generosity, thank you for helping to ensure our families and friends have access to world-class care, right here at home.  
Congratulations to the Myers Automotive Group, long-standing supporters of QCH Foundation, for being named Outstanding Corporate Philanthropist by the Ottawa Chapter of the Association of Fundraising Professionals.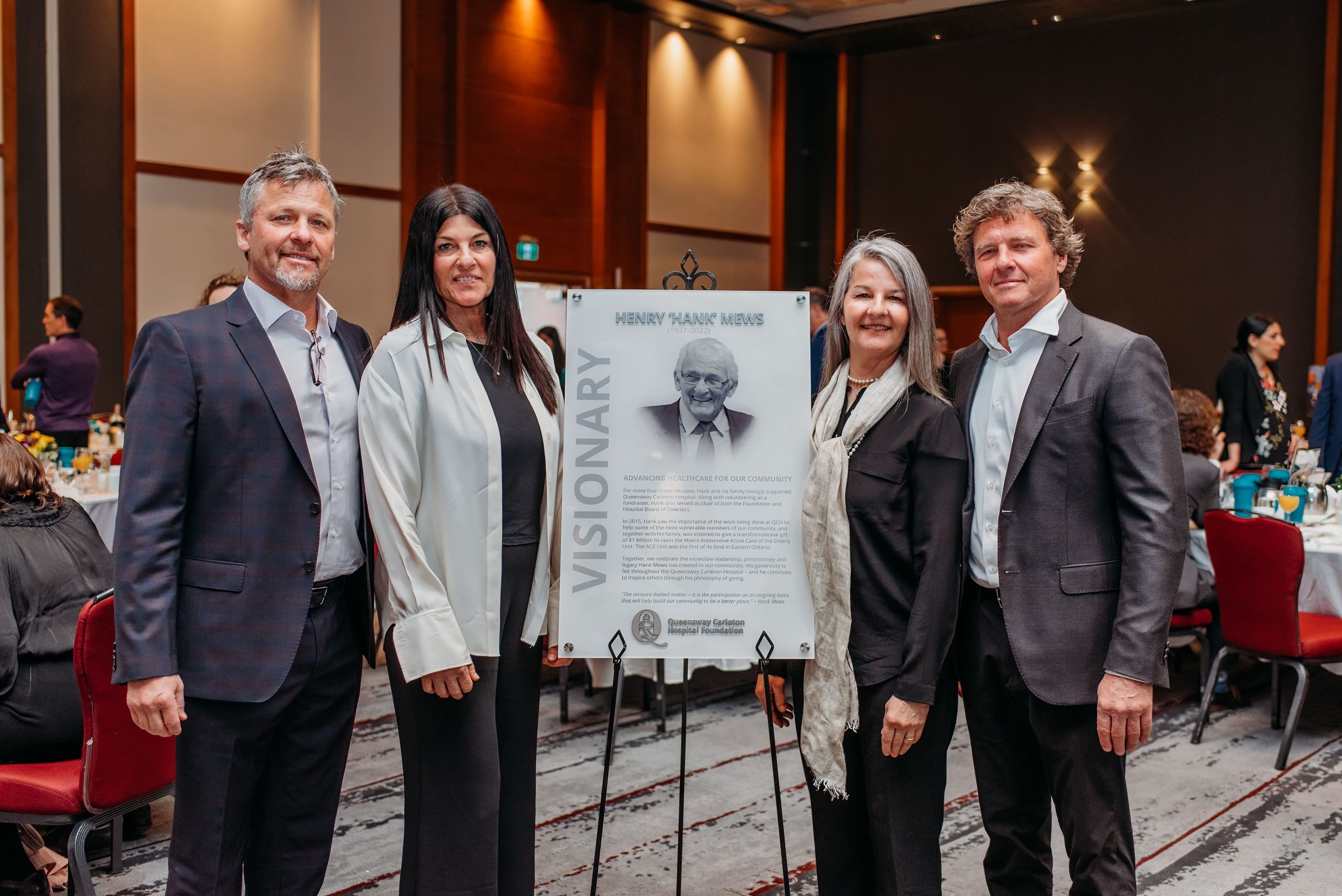 QCH is deeply thankful for more than 35 years of incredibly generous support from the Myers Automotive Group to improve healthcare for our community. Myers, under the leadership of Henry "Hank" Mews, were among the first donors to make a significant contribution for QCH's first expansion campaign in the late 1980's and the company has been supporting the hospital ever since.   
Myers Automotive Group have donated over $1.5M to QCH since 1988, including a transformational gift of $1 million dollars, allowing QCH to open the doors to the Myers Automotive Acute Care for the Elderly Unit (ACE Unit).