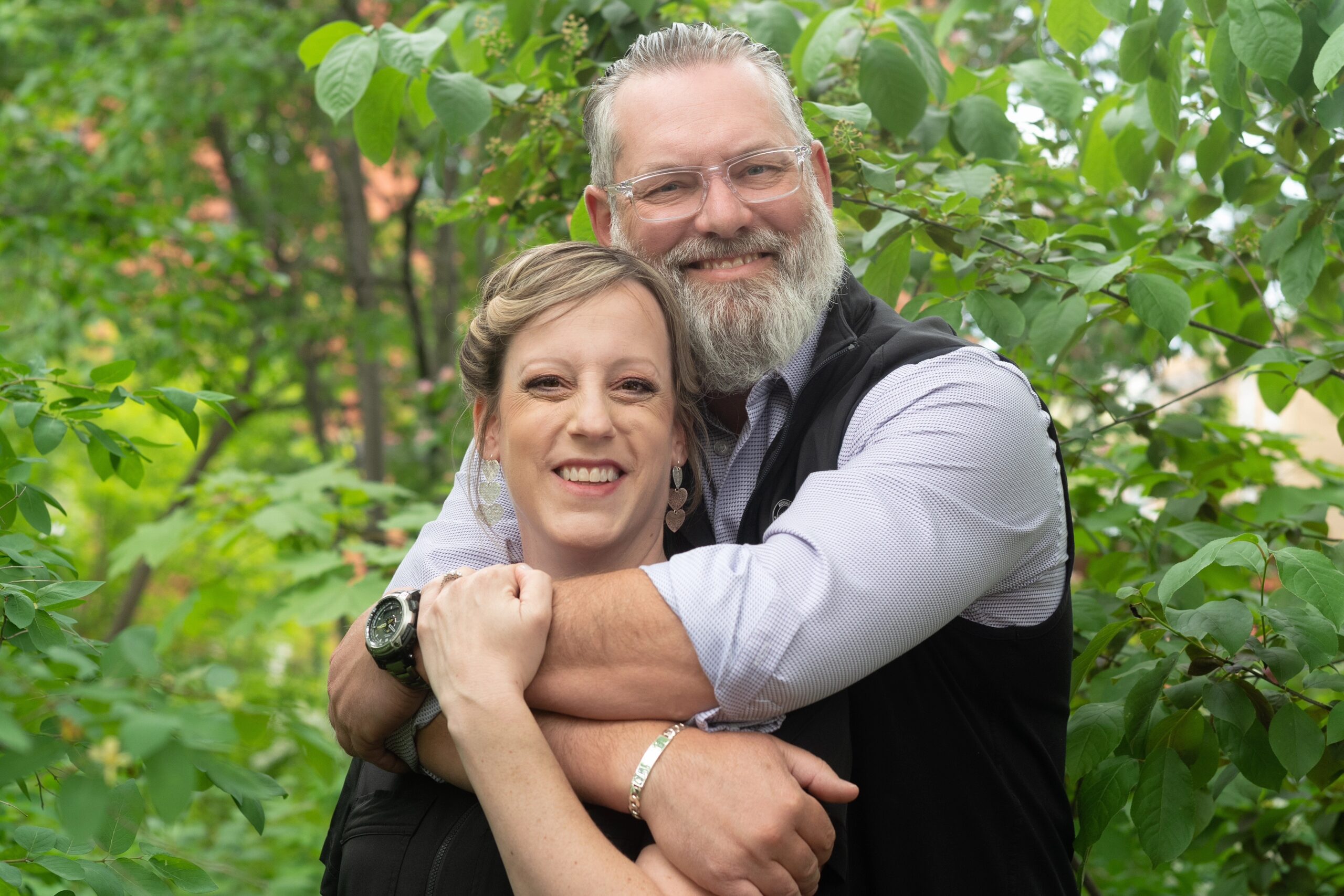 Kyle Keffer Grateful to the QCH Medical Team that Saved His Life
When Kyle Keffer was rushed to the Queensway Carleton Hospital (QCH) Emergency Department last May, suffering from severe COVID-19 symptoms, doctors gave him a 50 percent chance of surviving the virus.
"I had been suffering for two weeks trying to fight it off, but I wasn't getting any better, wasn't eating, and that's when my spouse, Joanne, called 9-1-1," explains an emotional Kyle as he recalls the harrowing near-death experience. "I can vaguely remember doctors telling me my blood oxygen level was 42 percent and that they needed to intubate me or I wasn't going to make it."
That was on May 4th and the last thing Kyle remembers before being intubated and placed in a medically induced coma on life support for seven days.
"By the time I got to the hospital my health had deteriorated significantly. I was in critical condition and the doctors didn't know if I was going to pull through," shares Kyle. "This was all happening so fast and my family was left feeling alone and isolated. Joanne was dealing with what was happening to me, and also keeping our children safe, all while dealing with COVID herself. She is truly remarkable."
The stress and uncertainty of the situation were unbearable for his young family. Still, with support from the QCH nursing team, they were able to stay connected to him while he clung to life. They arranged virtual visits for Joanne and the couple's three children (Seren (12), Tyryk (3) and Viam (1)), giving them a chance to talk with him with the hopes that the conversations would give him the strength to recover.
The 47-year-old was on life support for seven days, slipping in and out of consciousness before his condition improved enough for doctors to feel optimistic about his recovery—and move him out of the Intensive Care Unit to the general recovery and medicine wing on May 11th.
As a retired military veteran who served tours in both Bosnia and Afghanistan, Kyle knows what it's like to put his life on the line. Still, nothing could have prepared him for his battle with COVID-19. "I served in Afghanistan during Operation MEDUSA, and as I was lying in hospital last year all I could think about was that it was going to be this COVID virus that takes my life.'"
One year out from his COVID-19 health scare, Kyle and his family are looking forward to welcoming a baby girl to their family in June and their August wedding ceremony (he proposed shortly after waking up from his coma). With all the excitement that 2022 has to offer there isn't a day that goes by that Kyle doesn't think about his time at QCH and recall the exceptional care he received and emotional connection he had with the QCH team.
While it was a difficult journey, Kyle is forever grateful to those who saved his life and the fact that he had access to a ventilator when he needed it. During the pandemic ventilators were used to assist patients who suffered serious lung damage due to the virus. The ventilator pumps oxygen-rich air into the lungs, helping a patient to breathe until they could do so on their own. These critical medical devices are funded solely through donations to QCH Foundation.
"It wasn't until after the fact, when I was in recovery, that I realized the full impact of what happened to me," he admits. "The fact that everyone at the hospital had done what they have done under the hardest circumstances is amazing. They continue to make sacrifices for our community, and it's incredibly inspiring. My family and I thank everyone at QCH for all they have done and continue to do."
"I wouldn't be here today if it weren't for Joanne and the wonderful team of doctors and nurses that cared for me and my family," explains Kyle. "I am one of the lucky ones to have been served by the amazing healthcare community at QCH. QCH saved my life."