Patience is not only one of the most important virtues required of mothers, but it makes all the difference in the life of a photographer, as well. 
It's what allows Michelle Valberg to wait for hours upon hours to capture her award-winning shots, including the five stunning images she's graciously gifted to Queensway Carleton Hospital to be featured in QCH Foundation's Mother's Day e-card campaign. Donors are invited to make a gift to the Foundation, and in turn they can select one of Michelle's gorgeous images to share on an e-card, along with a personalized message to a special mom in your life. The e-cards will be delivered on Mother's Day and the funds raised will help to purchase vital equipment in the Mom/Baby Unit at QCH, including a new labour and delivery bed. The automated beds are adjustable to help support the labour process and allow for the safe delivery of baby, along with providing much-needed comfort for mom.  
The Birthing Unit is a very special part of QCH with an incredible staff who welcome more than 2,500 babies into the world each year. Last year's Mother's Day campaign raised nearly $50,000 and funded the purchase a new infant incubator. 
Michelle, who's been a long-time supporter of our local health care system, has a special place in her heart for QCH. It's provided excellent care and support to her loved ones over the years.
"I think it's so important to support our local hospitals, and the best way I can do that is through my images."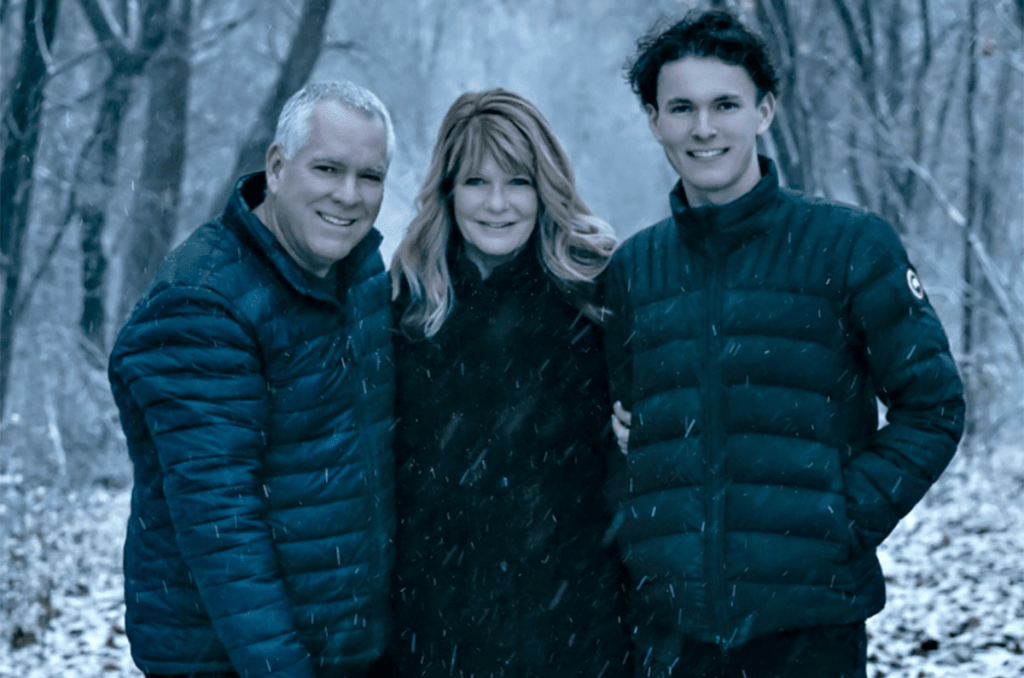 Michelle previously donated a series of wildlife photos from her inaugural trip to Africa to hang in the Irving Greenberg Family Cancer Centre, located on the grounds of QCH.  
Michelle is equally proud to be supporting QCH Foundation's Mother's Day e-card fundraiser because she knows how special the bond is between mother and child. "I love this campaign," said Michelle, who was very close to her own mother, the late Betty Valberg, who was a former nurse.  
Perhaps nothing illustrates the essence of motherhood as beautifully as Michelle's photos of a mother loon safely transporting her baby chick on her back and of a mama fox cuddling with her little one. They're examples of the magic that Michelle, an Order of Canada recipient, captures in Eastern Ontario cottage country, as well as many other remote parts of Canada and beyond. These moments don't just fall into Michelle's lap, however. 
Michelle was up at four o'clock in the morning to photograph the vixen with her young baby in their fox den. She used a telephoto lens and made herself as inconspicuous as possible while waiting for the morning light to break. "It takes patience to be a photographer, but it also takes a great deal of patience for mothers raising their children," Michelle pointed out. 
Sometimes, even getting pregnant can require a lot of waiting. It didn't happen easily for Michelle but, at age 39, she and her husband Scott MacLennan became first-time parents. "I knew the second I found out I was pregnant that I would have a fighter; somebody who was strong and passionate and compassionate," said Michelle. "I just knew it because we had to work really hard to have him." 
Their 18-year-old son, Ben MacLennan, has just completed his first year at the University of Western and is back in Ottawa, just in time for Mother's Day. "He's just such a wonderful human being," said Michelle. "At times, it's hard to believe we made him. He's just the greatest gift of my life, for sure." 
Michelle and her family wish all of the amazing mom's a very Happy Mother's Day on May 14. If you would like to send an e-card, please visit qchfoundation.ca/mom.