Champion of Care: Sheila Armitage, COVID Vaccine Clinic Nurse, QCH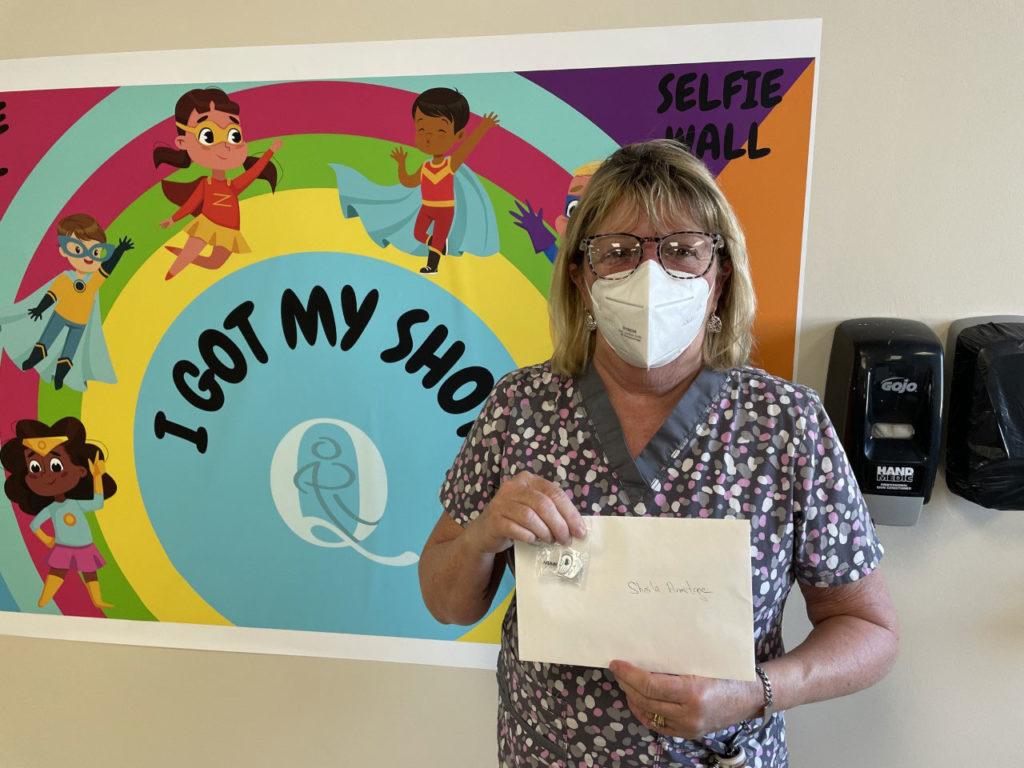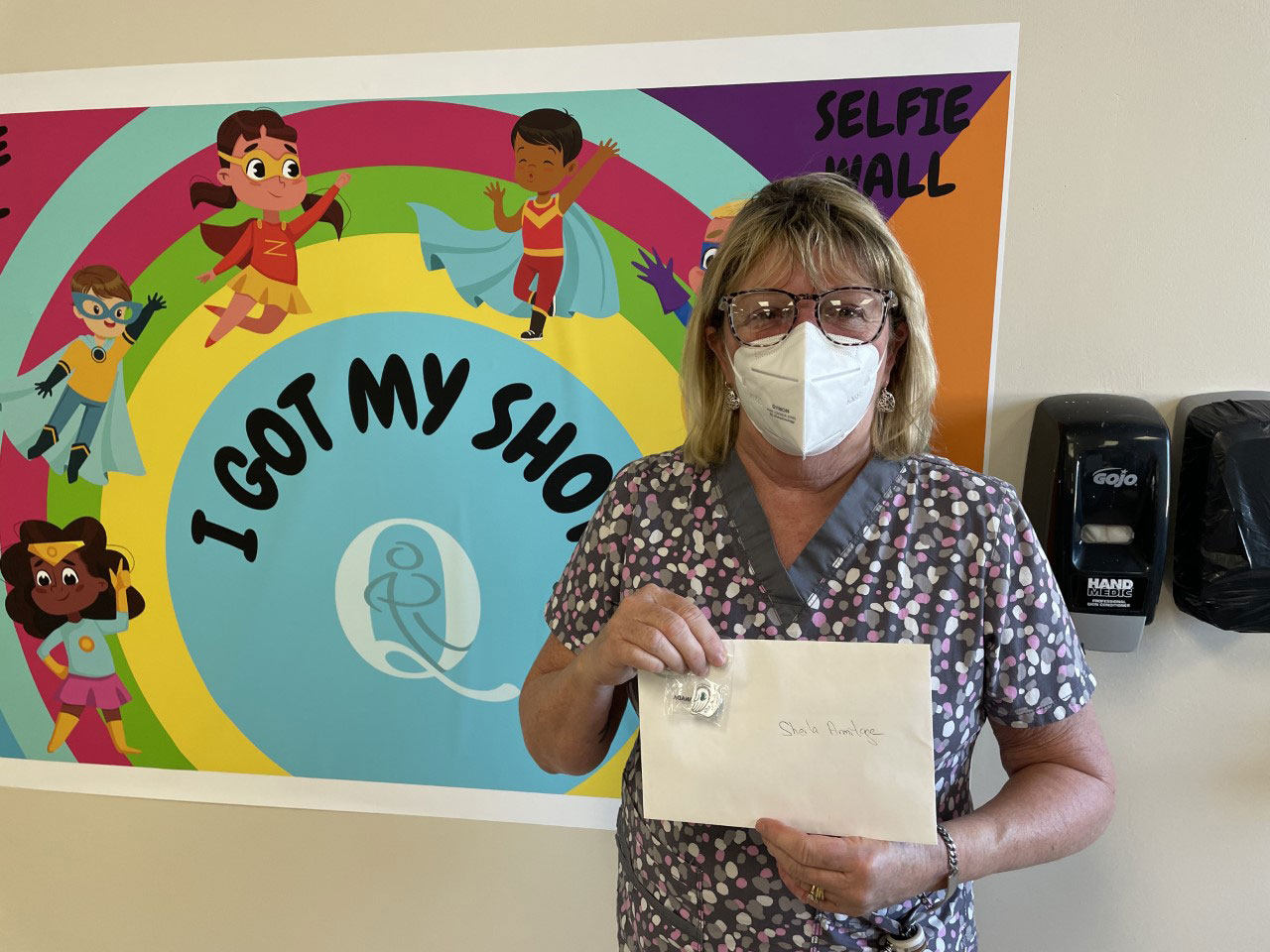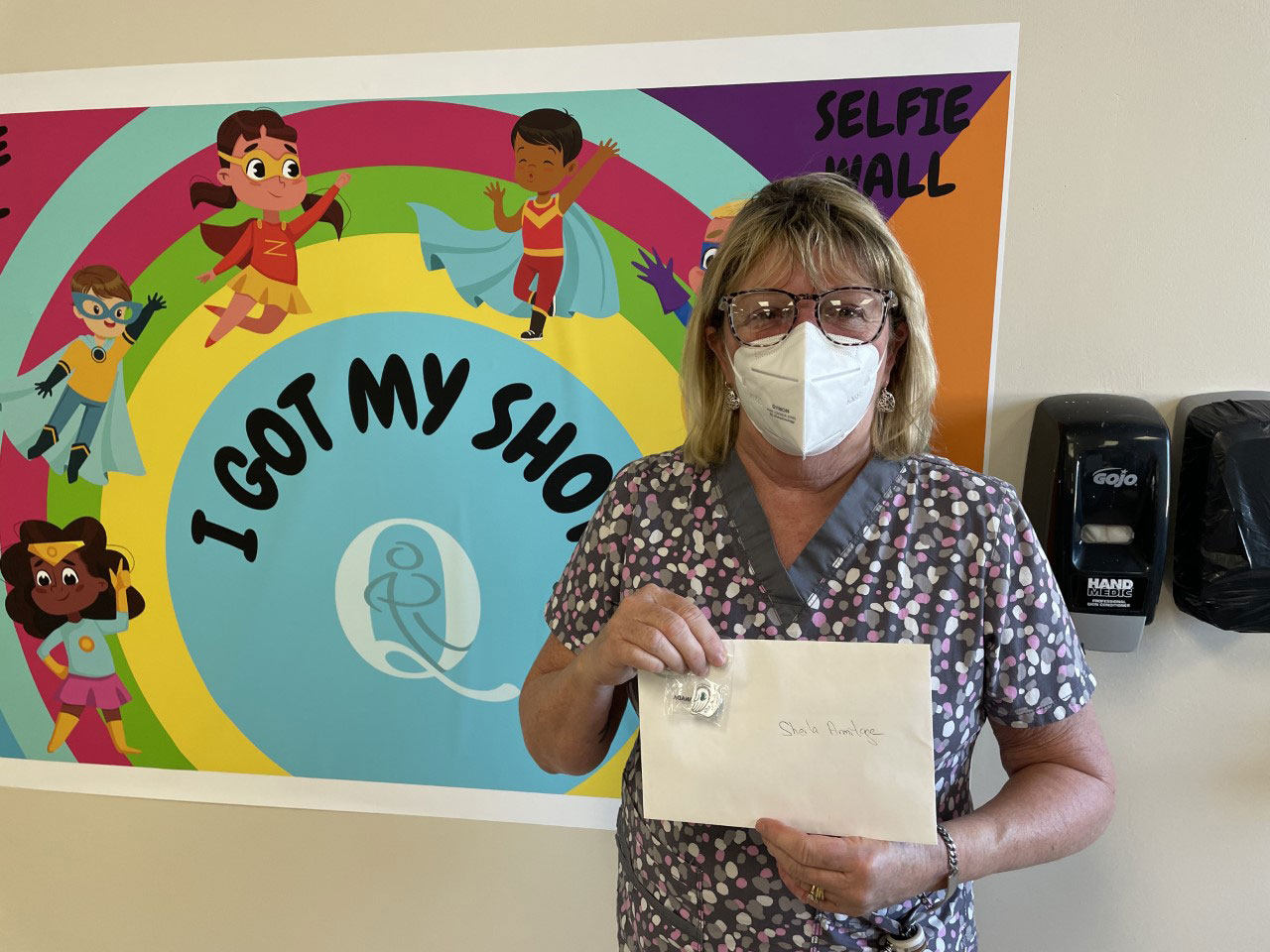 From 11-year-old Luca Rodrigues' point of view, the little things in life can seem like a pretty big deal.
Some little things are great, like playing centre for the Nepean Raiders or BMXing in summer with his friends. Other things, like getting a needle, are not so great.            
So when Luca arrived at the QCH Vaccination Clinic in November 2021 for his first COVID-19 shot, it was downright intimidating. As a Grade 6 student in Barrhaven, Luca's young life was impacted heavily due to the pandemic. Both of his parents are frontline staff – his mom a speech-language pathologist and his dad a police officer – so while they were at work he participated in virtual school with his older brother.
He understood the need for everyone to be vaccinated to stay safe and as soon as he was eligible, he wanted to get his shot to be protected. However, the idea of a needle still worried him, but that's where his nurse, Sheila Armitage, brought the big scary thing back down to pint size. Sensing his worry, she pressed a spiky object (shot blocker) on his arm, to show him that the needle would feel like little more than a pinch. She played fun music for the other kids in the waiting area and offered Luca a choice of juice boxes.
"Then I knew from that moment that it was going to be okay," he says. "She was singing to the younger kids to make them feel comfortable and less anxious."
On the way home, Luca's mother, Natalie Manocchi says her son couldn't stop talking about Sheila and his experience.
"He said, 'I really think Sheila should get a raise.' And I suggested a special thank you, like a donation to the QCH Foundation. So, he went up to his room and got some money from his piggy bank, using money collected from Christmas and birthdays."
Luca donated the money, along with a heartfelt note, to the QCH Foundation, honouring Sheila as a Champion of Care. Champions of Care receive a custom-designed pin to wear, personalized message from their patient and the knowledge that a donation was made on their behalf. Every year, hundreds of Champions of Care like Sheila are honoured for the extraordinary care they provide, and the donated funds are used for critical improvements at QCH.
As for Luca, who hopes to become a dentist, Sheila made the whole experience easy.
"I wanted her to know how safe she made me feel and that she is a good nurse. And if I got the chance I would tell the frontline doctors to keep working hard and never give up."
"Then I knew from that moment that it was going to be okay." ~ Luca Rodrigues, 11 years-old, Grateful Patient