Custom sports and music memorabilia, as well as beautiful works of art, are some of the items on display and up for auction through the Funding Innovation Art Easel Program in support of Queensway Carleton Hospital Foundation.
Funding Innovation has partnered with QCH Foundation since 2015, and to date, more than $70,000 has been raised for the hospital's top priorities.
"We are so fortunate to have such a giving community," explains Shannon Gorman, President and CEO of QCH Foundation." This is a really creative way for donors to support the hospital and have a reminder of the exceptional care they received and the knowledge that they have helped to advance local healthcare."
In 2021, more than $12,000 was raised for the QCH Foundation through the sale of art pieces. Some of the top-selling pieces include an image of Superheroes on a Skyscraper and Pink Floyd in concert at Radio City Music Hall.
"The winning bidders take home a gorgeous work of art, beautifully framed and ready to hang," explains Phil Baker, Funding Innovation Fundraising Consultant. "Our partners and winners get the satisfaction of knowing they are raising funds to help the Queensway Carleton Hospital better serve the healthcare needs of our west-end community."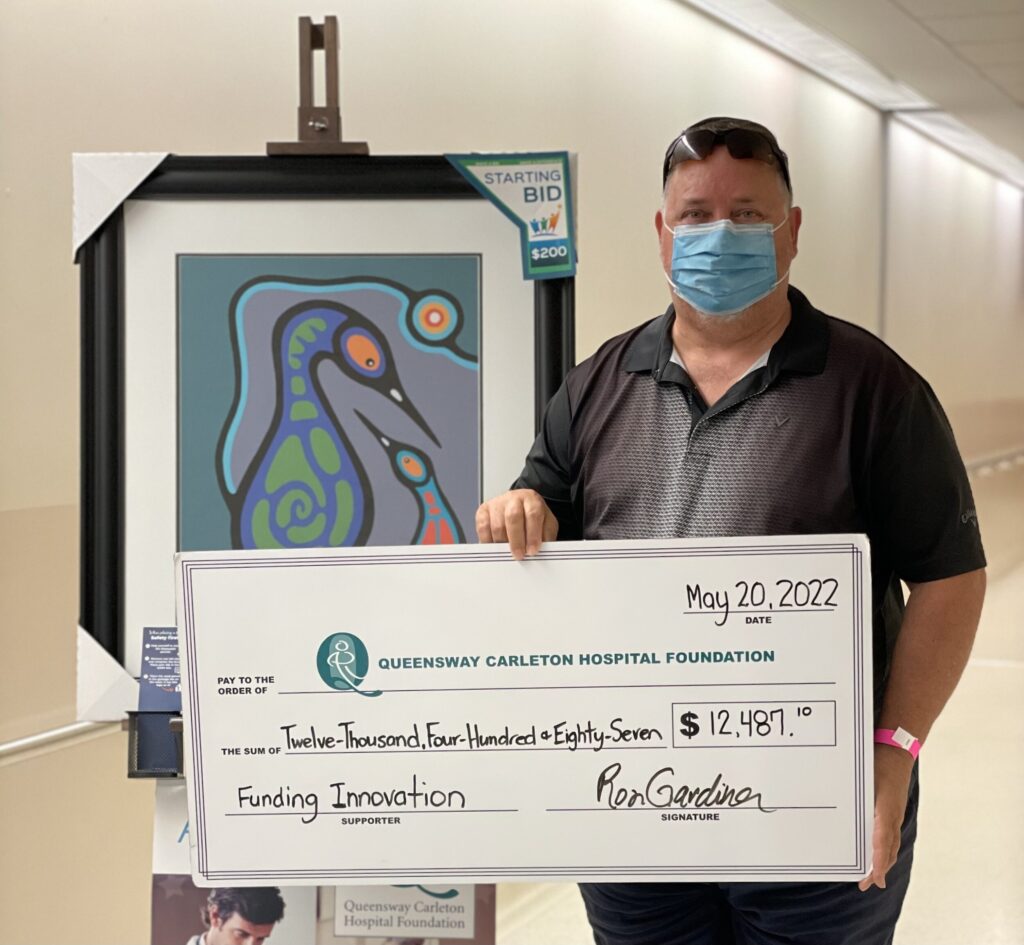 How the Program Works
The easels are set up in the hospital and at participating businesses in the community with a feature artwork piece up for auction. At the end of each two-week auction, the bids are collected and processed, a new piece of artwork is put on display, and the next auction begins. Successful bidders are contacted by Funding Innovation to complete their sale and arrange delivery.
If you are interested in having a QCH Foundation art easel set up in your business, please contact the Foundation office at qchfound@qch.on.ca or by phone at 613-721-4731.