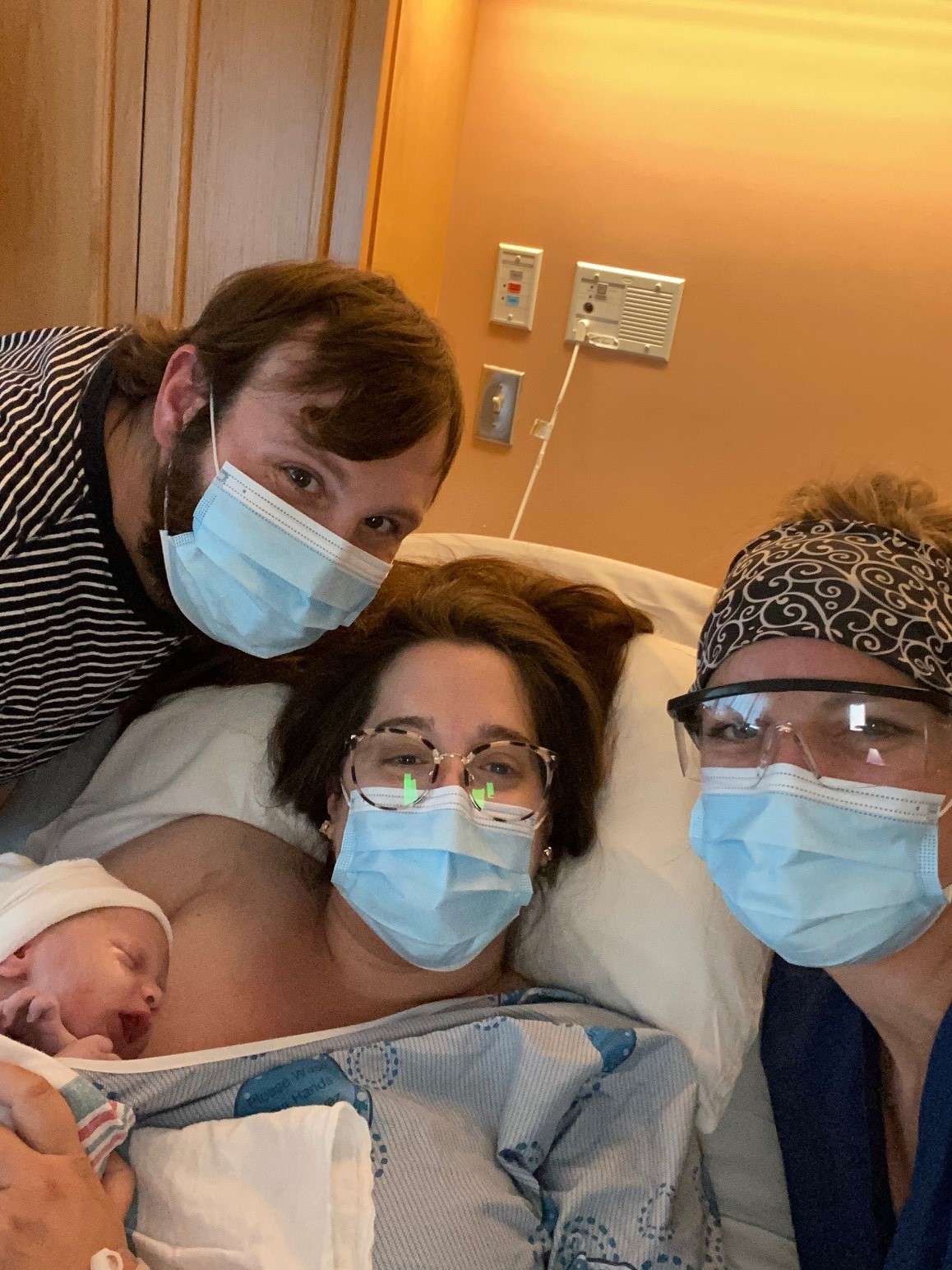 Lea Catana and her husband Jesse Young consider Amanda Sgarbossa as an honorary member of their growing family – and it's for very good reason. It was Sgarbossa, a Queensway Carleton Hospital (QCH) labour and delivery nurse, who was working the night their beautiful daughter Stella was born.
With the concerns over the pandemic and Lea's pregnancy considered high-risk due to elevated blood pressure, the first time parents were incredibly nervous.
Towards the end of her pregnancy Lea was placed on the induction list. But, before she received the call, her blood pressure spiked and she began experiencing vision loss and other complications. That's when she first connected with Sgarbossa.
"The day I called labour and delivery, Amanda made this new first-time pandemic mom feel at ease." she says.
A few hours after that initial phone call, Lea and Jesse arrived at QCH. They met with Amanda and reviewed the delivery plan, and then it was Amanda who assisted with the delivery of Stella. She took the time to make sure both mom and dad were comfortable, and when baby Stella arrived she even snapped a selfie to commemorate the moment.
Stella spent some time in the Neonatal Intensive Care Unit at QCH to monitor her low blood sugar levels. While Lea kept close watch over her newborn, so too did their amazing delivery nurse. Amanda would stop by their room often to check in on them, something that Lea will never forget.
Lea wanted to find a very special way to thank Amanda for the exceptional care, compassion and kindness the nurse showed her, and her family, throughout the delivery. In recognition of Amanda, she made a generous donation to QCH Foundation and nominated her as a Champion of Care.
Amanda Sgarbossa, Labour and Delivery Nurse, QCH