When you are walking down the hallways just inside the Main Entrance of Queensway Carleton Hospital (QCH), chances are you will get a glimpse of a newborn heading home for the first time. It's a familiar site, and one that is a great source of pride for Shannon Adams, Clinical Nurse Manager of the Postpartum Unit and Special Care Nursery Unit at QCH.
"The labour and delivery process is so special for our team and it's an absolute pleasure to work with the families," explains Shannon, who started her nursing career at QCH in 2008 with a placement in the birthing unit. "You end up with a very deep connection and a strong bond with the families as you are part of their birth story and this extraordinary experience they are going through."
Each year approximately 2,500 babies are born at QCH, keeping the team very busy. In the Birth Unit there are eight labour rooms, along with a triage area for expectant moms who come in for check-ups and assessments, and a post-partum section with up to 28 beds for parents to recover and be supported and educated before they head home with their little ones. Additionally, the Birthing Unit includes a special care nursery with the resources to care for newborns who are in need of some extra support while their little bodies grow stronger.
Shannon knows first-hand of the exceptional care new moms receive at QCH, as she had both her boys (Ethan, 13 and Cameron, 11) at the hospital.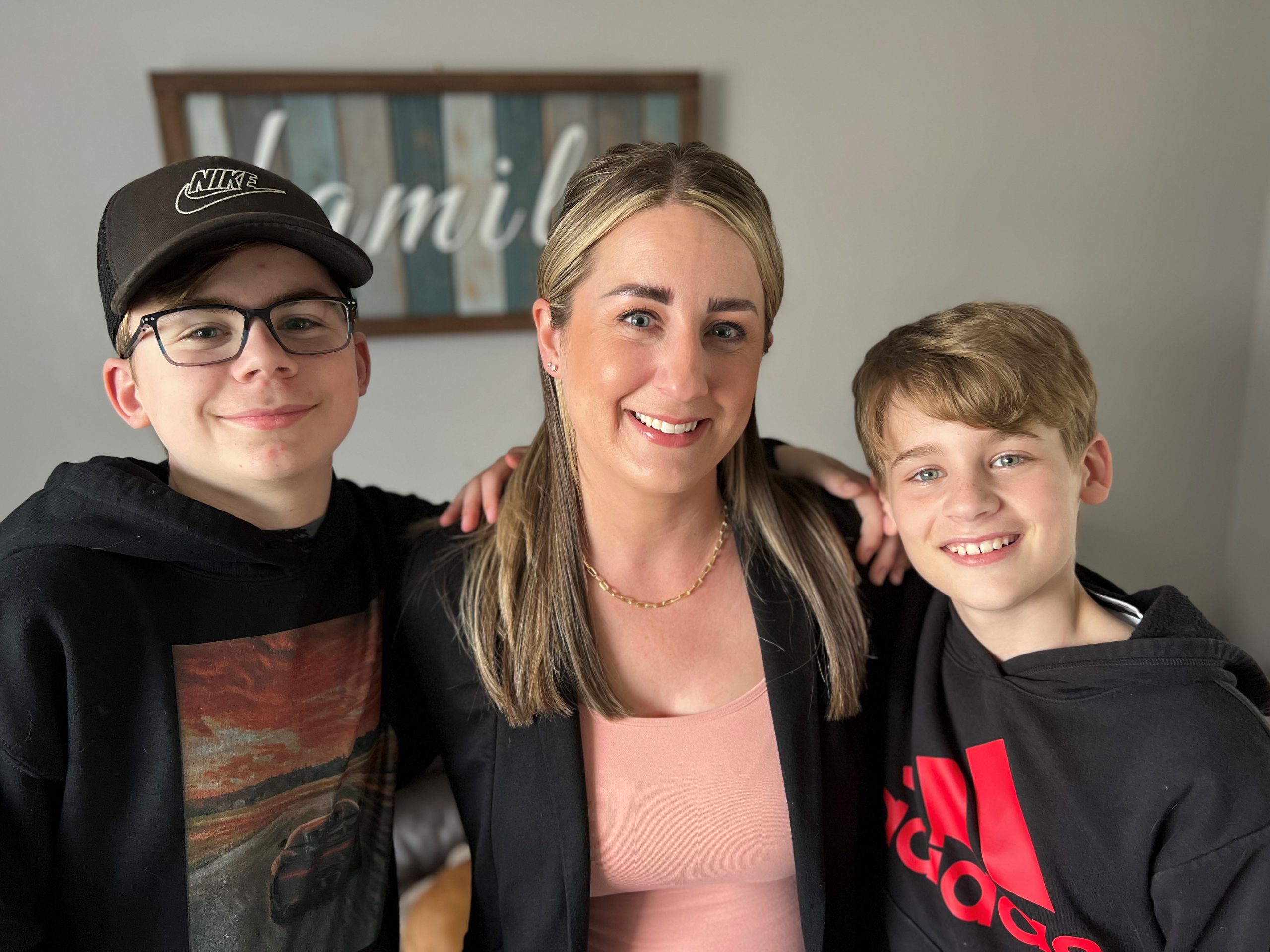 "We are truly fortunate to have access to an incredible Childbirth Program, right here in the heart of west Ottawa," she shares. "This hospital is a very special place, and one that is truly close to my heart."
This Mother's Day – Sunday, May 14, 2023 – QCH Foundation is raising funds in support of the Mom/Baby Unit at QCH to help purchase vital equipment, such as a new labour and delivery bed. The automated beds are adjustable to help support the labour process and allow for the safe delivery of baby, along with providing much-needed comfort for mom.
By making a gift to the Mother's Day campaign you will be helping to care for the newest arrivals at QCH and their loving moms. And, when you make a donation you can also send a custom e-Card to a special mom in your life. The e-cards feature stunning images snapped by renowned wildlife photographer, Michelle Valberg.