At age 72, Bob Healy regularly jumps on his bike twice a day and goes for long rides, often using the time to think about his late wife, Nancy Schouten.
It's in her memory that his daily cycles have also become a way to thank Queensway Carleton Hospital for the excellent care and treatment that it provided to Nancy while she lived with a severe case of multiple sclerosis, a chronic neurological disease that took her life nearly five years ago.
For every kilometre that Bob pedals, he donates $1 to QCH Foundation, up to a maximum of $5,000 annually. His wife was a frequent visitor to QCH, turning to the hospital for medical help at least a half dozen times a year when she developed health complications. Always by her side was her loving and devoted husband, Bob.
Nancy made her first gift to QCH in 2007. The couple continued giving annual gifts, ranging from $100 to $500, until Nancy passed away in 2017 at age 59.
"It meant a lot to me that the hospital was there when we needed it, and we needed it a lot," said Bob. "We came to realize how important that hospital is to people like her, as well as the general population.
"Every time we went in there — we were there so often — the triage nurses would sometimes recognize us. We were kind of on a first-name basis with all of them."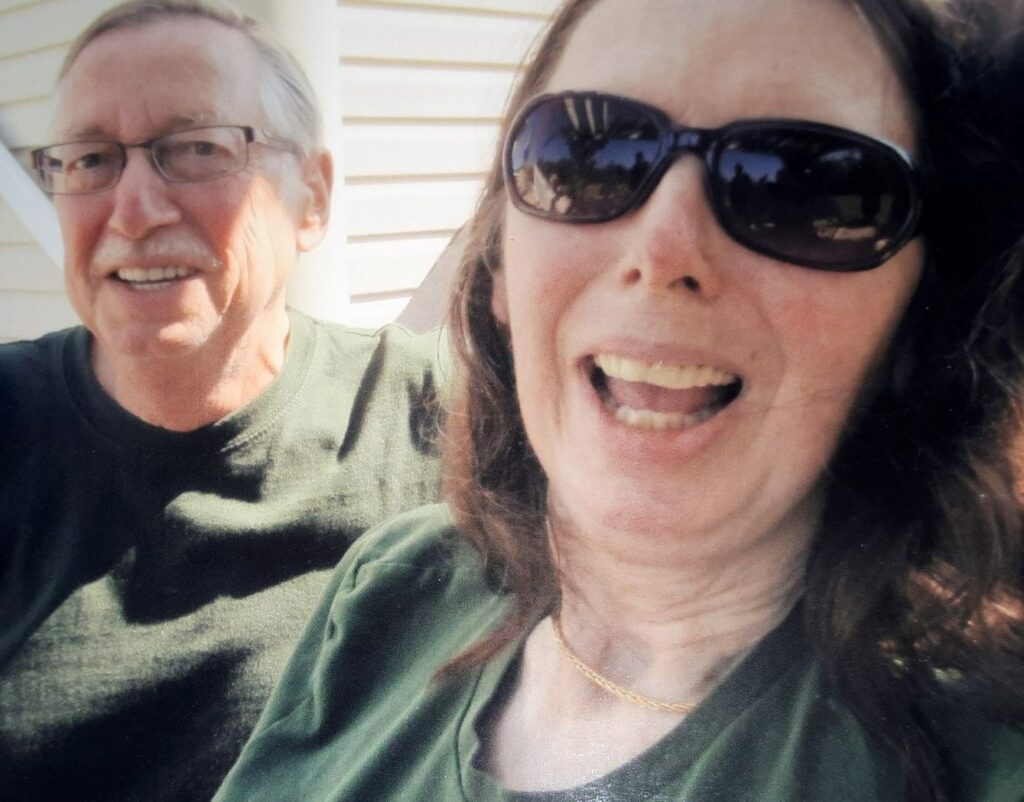 The resident of Stittsville cycles 20 kilometres in the morning on his hybrid bike. He likes to ride on the Trans Canada Trail, making his way to Bells Corners before turning around. In the afternoon, he heads in the other direction toward Carleton Place, while covering the same distance.
"It makes me feel good," said Bob. "I'm not getting any younger, so it helps me stay in shape, too."
Bob jokes about how expensive his bike rides have become on his pocketbook. "At one dollar per kilometre, you'd think that would be a disincentive. Why would I want to go out and spend money? But, it isn't. It really drives me to want to cycle more."
Bob has already cycled 5,000 km, and then some, for 2022 and is close to reaching his goal for next year. He's able to double the impact of his annual gifts by taking advantage of time-specific offers made by other QCH donors to match public donations.
"I'm just happy to be able to support the hospital in Nancy's memory," said Bob, who retired early from his managerial role at Nortel in order to care for his ailing wife.  "She had such a positive impact on everybody that met her."
That Bob can pass along her positive spirit in a way that helps QCH Foundation is what keeps him riding, year after year.